Letterforms and Logos
Creating a logo from letterforms
The project was to use letters and numbers to create logos. The companies were fictitious and the concept was to loog at the way letterforms can be seen as more than just a letter and come become a marque that identifies a company and what they do.

First working in a large set we narrowed it down and worked to create a business for nine of the marques. From that point we were to refine one logo and then apply it to an identity system. I chose to do two variations in the end.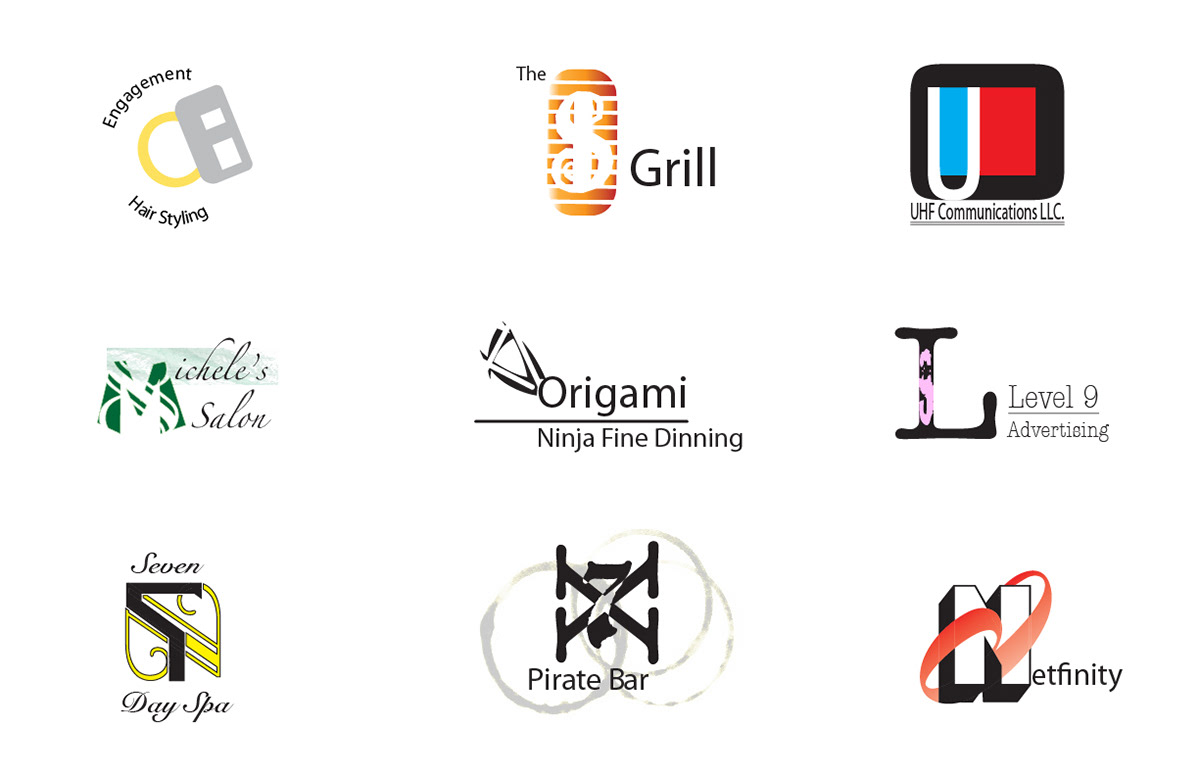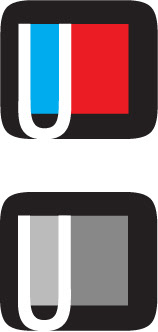 UHF was kind of a a tribute to the now defunct broadcast band. I also thought of the movie with Weird Al and wanted it to be playful. The construction of the logo was meant to emulate color test bars that used to be present at the end of the night when the stations stopped broadcasting.