The project was to pick a KU student club and design 2 posters and additional support materials. One of the key aspects was attracting 2 separate audiences that we would have to define after researching the groups. I chose the KU Cycling club because of my own interest in cycling. My two groups were avid cyclists(those looking for a challenge and the opportunity to race for the school) and the average cyclist(commuters and students that ride for fun).
The first poster is meant for the avid group and for those already in the club. The key attraction would be an update on up coming races and rides. 
The second poster I designed to be a tease of sorts meant to redirect the viewer to the website. This is also meant to bolster ridership  with the suggestion that a bike is a better choice than a car.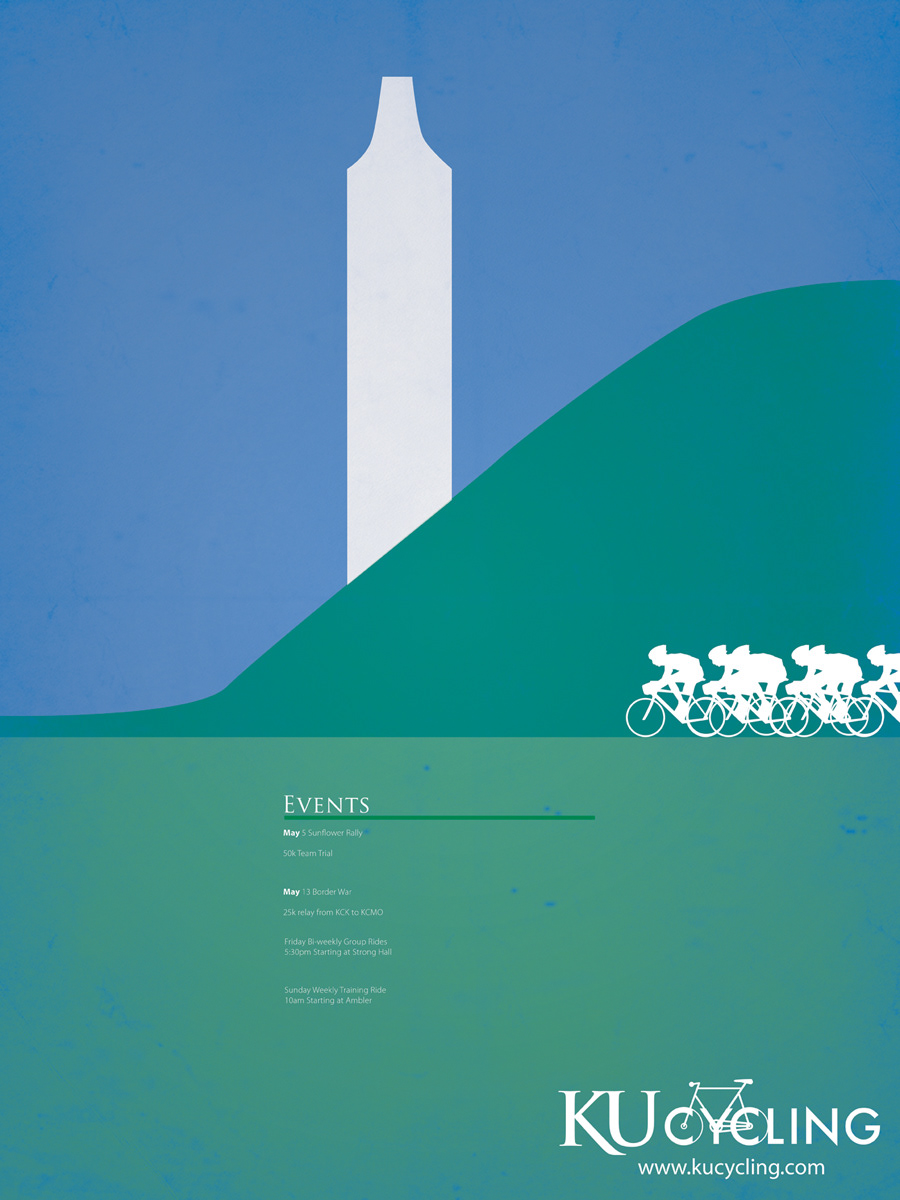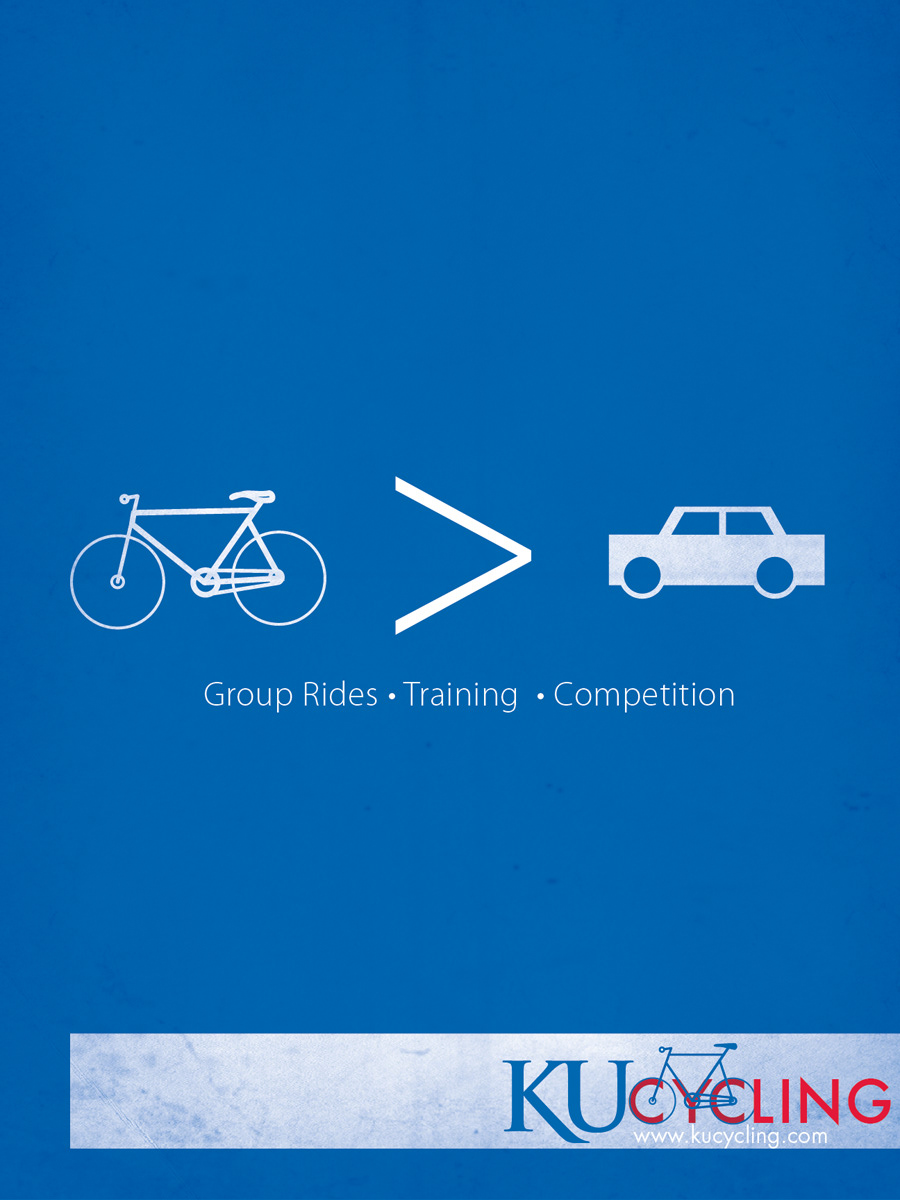 Because part of the clubs motives is race I took it up to redesign their race wear. The previous version used a lot of black and as a rider I know you want to try and stay cool  and white will help reflect some of that heat off of you. Additional I felt that white would give a lighter aesthetic  and although our mascot the Jayhawk seems to be flightless I though it echoed the openness of the skys, maybe if you look faster it will help you be fast.
These were also designed with endorsements in mine as the current team is supported by a number of businesses.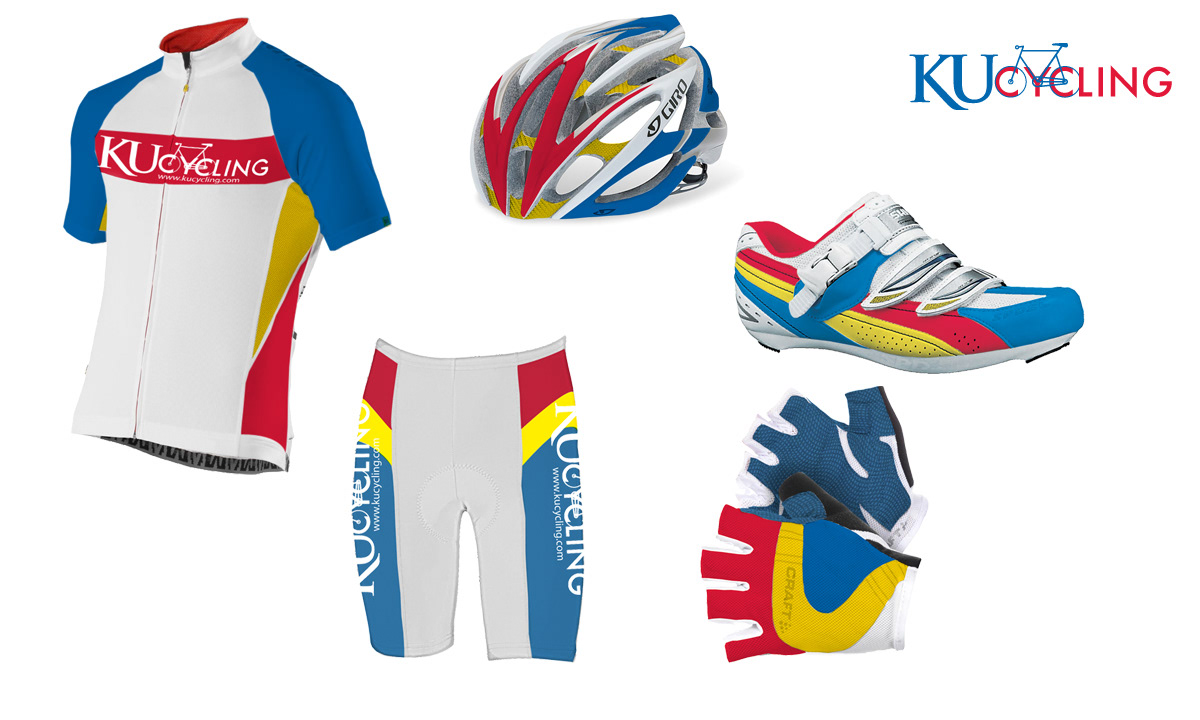 Some of the apparel ideas are meant as another revenue/promotions outlet. The team can sell these at events to help fund the team and members can show their mutual interest in cycling wile on and off of campus. Some of the best advertising is on people.
These mockups of other promotional options and their application. Posters, bumper stickers, banners, buses and invites. So lets start with the invites, they are in the shape of a u-lock that can be attached to bikes on campus and are two sided with an invitation to the next group ride listing date, time and location. 
The bus idea came about because of how many times I get stuck behind them on my bike and realized this is a place cyclists would really notice. The same goes for the bumper stickers.