Fears, Phobias and Mania
Letter pressed book
The class was a book making class I took last summer. The book would be letter pressed using polymer plates, lead type and lino cuts. We decided on the topic of Fears, Phobia and Mania. The title was chosen based on the section of the brain that influenced these emotions. Each of us went and sourced material we would use for out section and then the other sections(Cover, Index and Colophon). The book would be finally bound by hand.

I chose one of my favorite authors Vladimir Nabokov and an except from Lolita.



This book has been selected to be added to the Spencer Art Museums rare books collection

.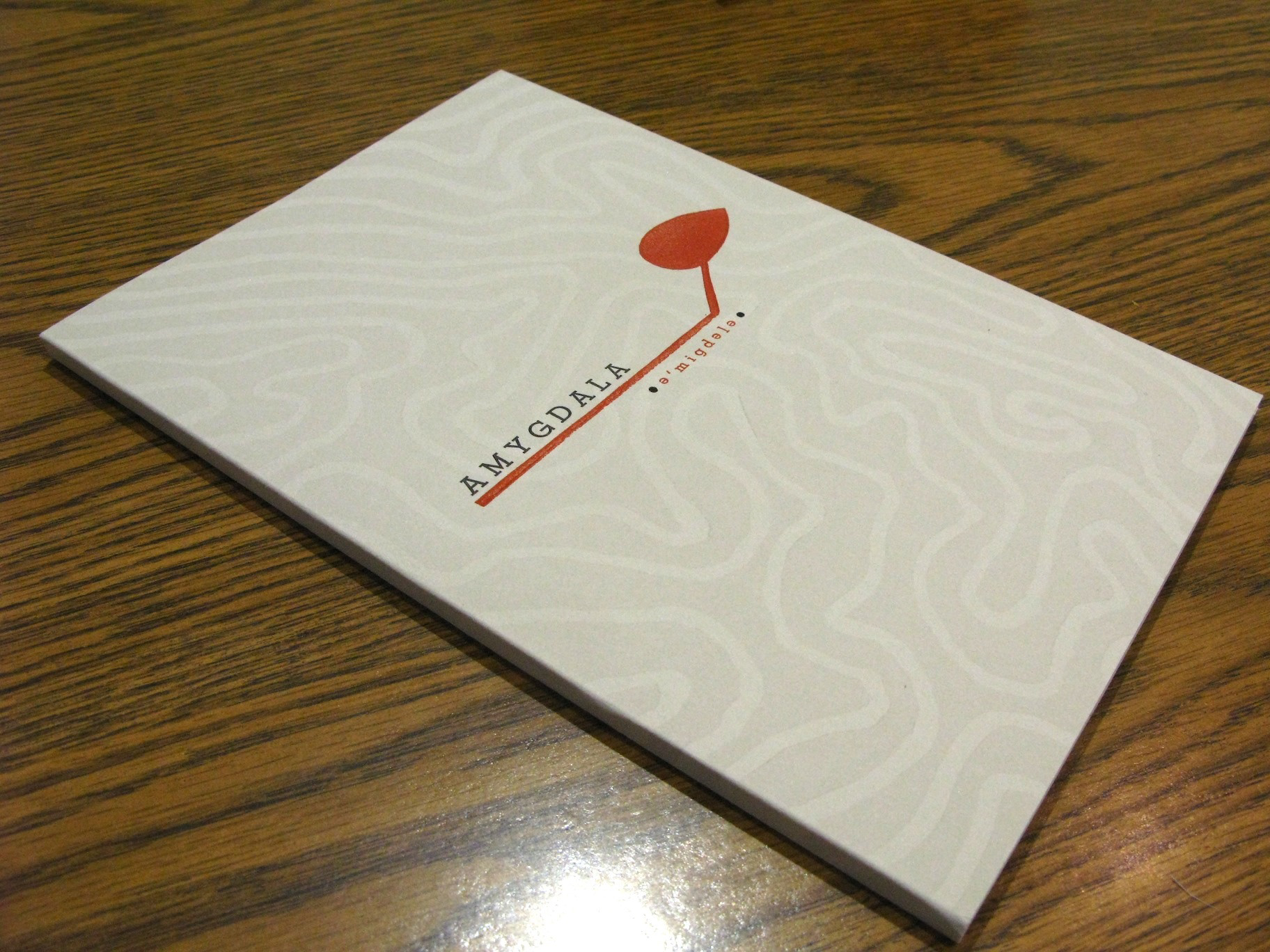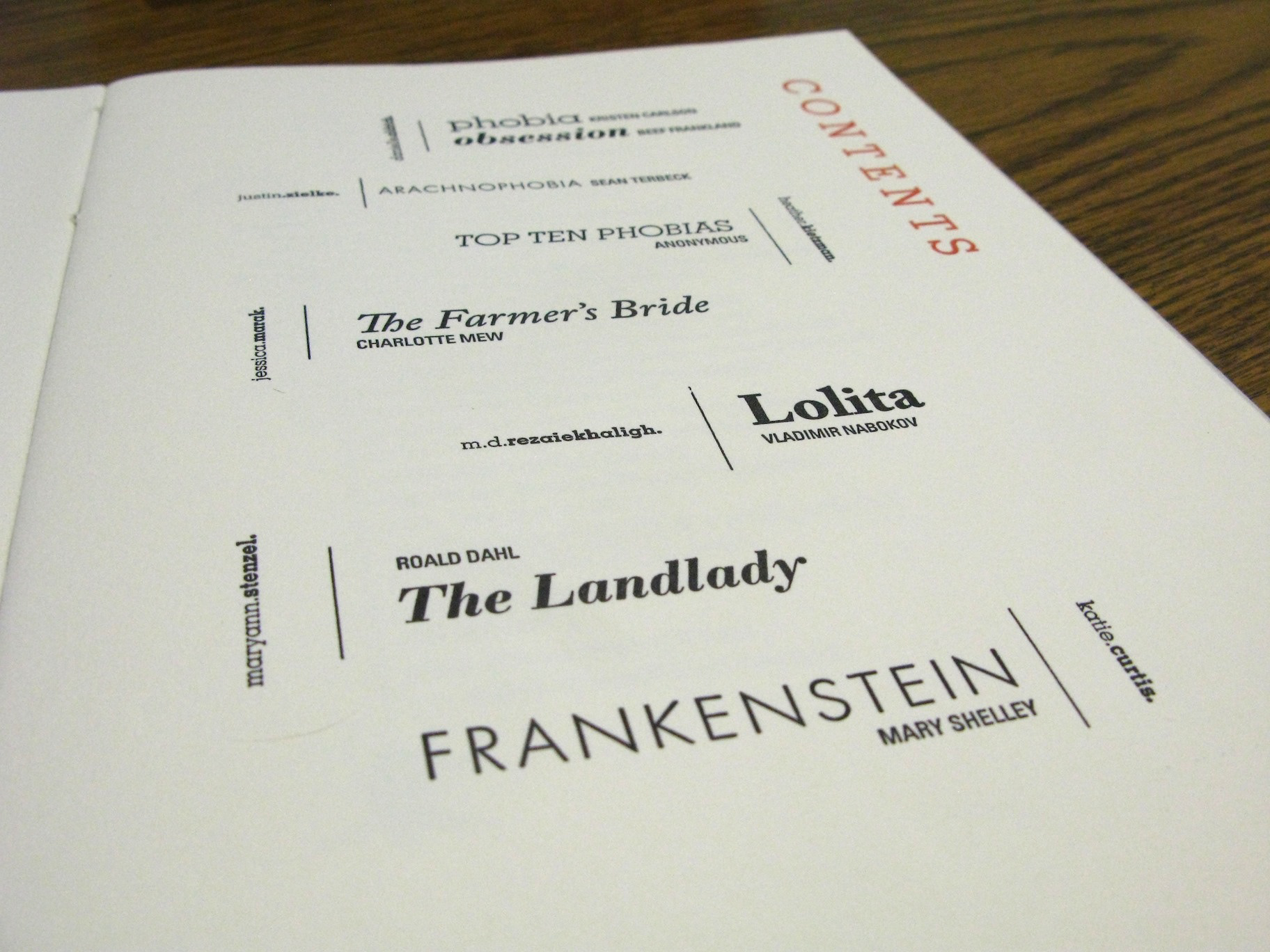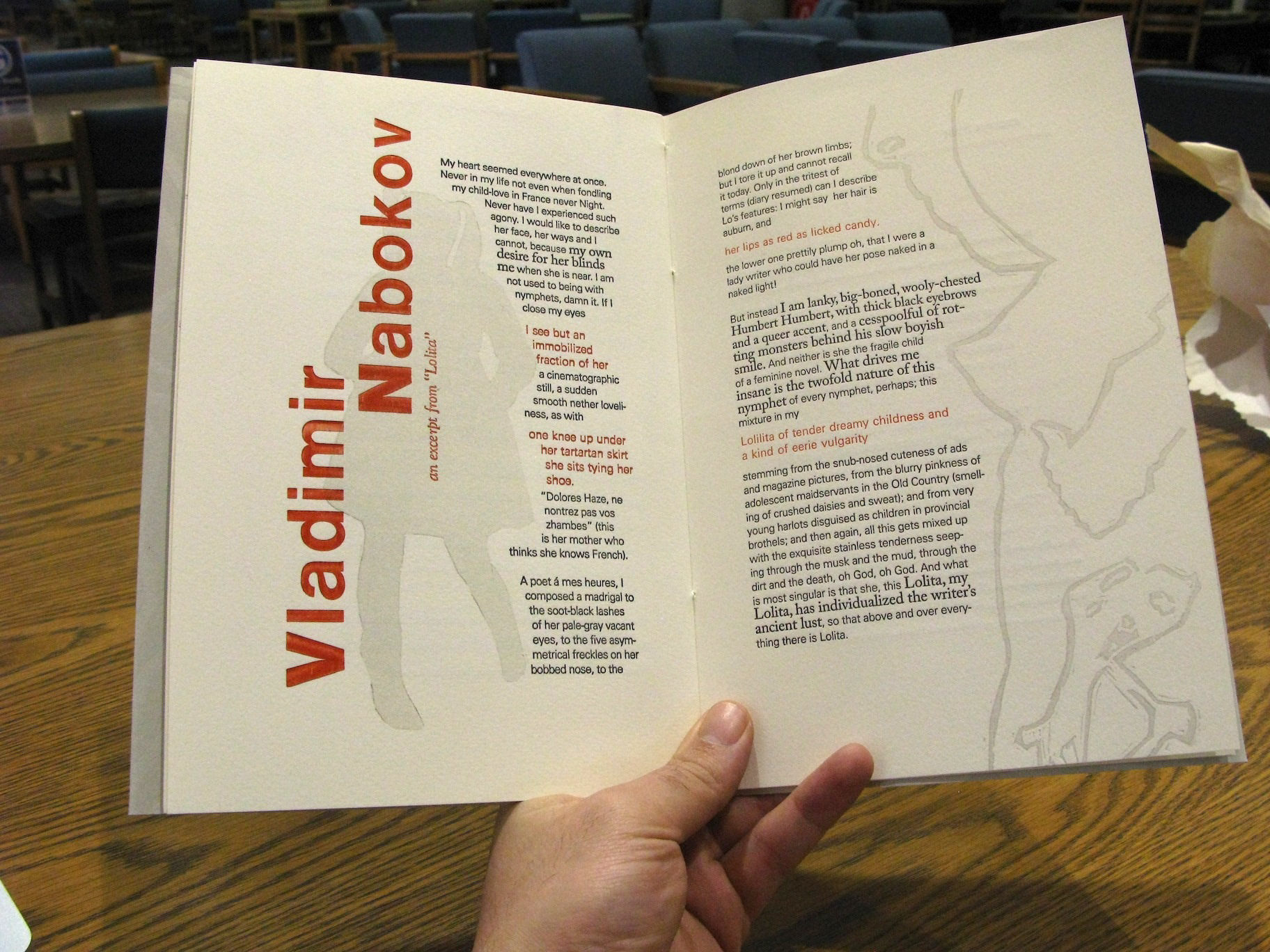 I used Univers Light 10dd(roughly 12pt) and lino cut the illustrations. The black copy was polymer plate and the red was had set type. This si the inferior copy I should mention, The good version is safely tucked away and I'm too much of a chicken to pull it out at this point in time.
I also had the honor of doing the colophon and for some reason I thought it would be best to hand set the whole thing a full spread. So what you see above is about 700 characters of lead, not including the spacing materials. Alignment was a bit of a pain in the ass.

The opposite page below is a lino cut I did with lead type. I have a fondness for linoleum I've used it on and off again for years now. I can't say I'm made much progress in aesthetic but my craft and speed has improved greatly. The red indicates the Amygdala and was hand colored with water colors.