Bacchus Foundation Identity Package
Promotional materials for the fundraising group in Kansas City
Project was to work with Berstien Riegn of KAnsas City to come up with promotional materials and an identity package for the Bacchus Foundation. The group raises money for a cause and that cause changes from year to year. The Logo was Designed by BR and the layout and  other concepts were developed by my group. I've only selected to show the pieces I had worked on. 

Their problem was their old identity was old and looked very tired and was completly counter to what their image should have been. The Foundation was largely young profesionals and include social events and fundraising.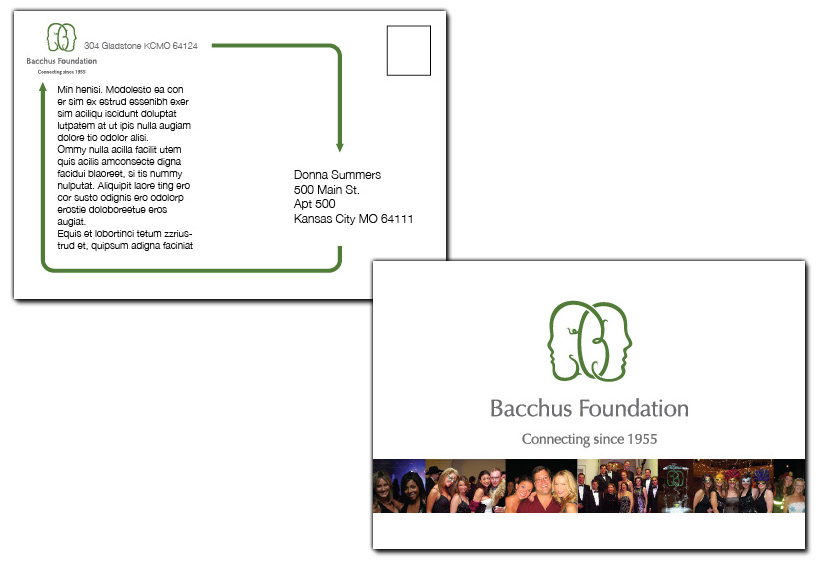 The images on the postcard were meant to be interchangeable from photos from their last event.
Above: is the exterior of the trifold brochure and Below: is the interior