Print Advertising Logos Mock-ups
Exercises in logo and identity with emphasis in use for print advertising
These were created 24hrs prior to an interview, no I didn't put it off at the ast moment the time was part of the challenge. The concept was to create logo and advertising for a local coffee shop and brewery named Local Brew. One of the key elements was they also had live music and wanted to seem trendy and hip. So I set fourth and worked my markerpad for ideas to used for a logo and cam up with 2 choices both of similar dimensions and therefore I could use them interchangeably. I gave each concept three possible finished to show versatility in form and adaptability for use in a variety of quality of print.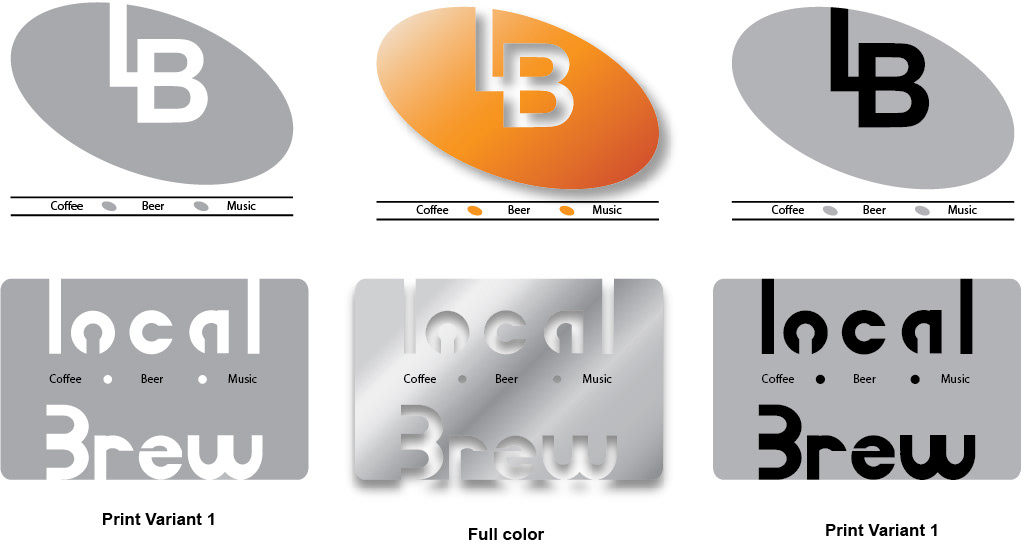 The ad mock-ups were black and white and also in color.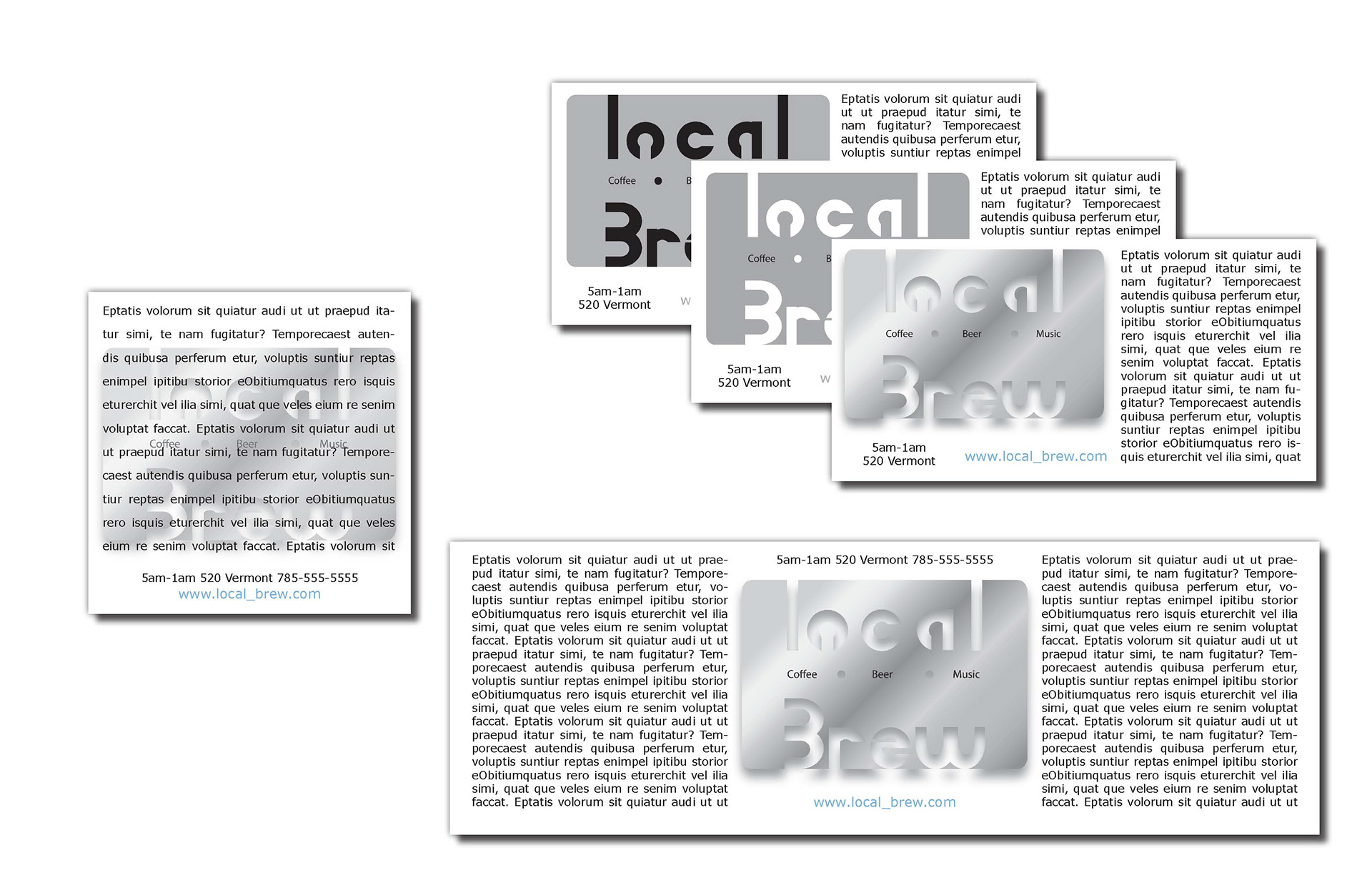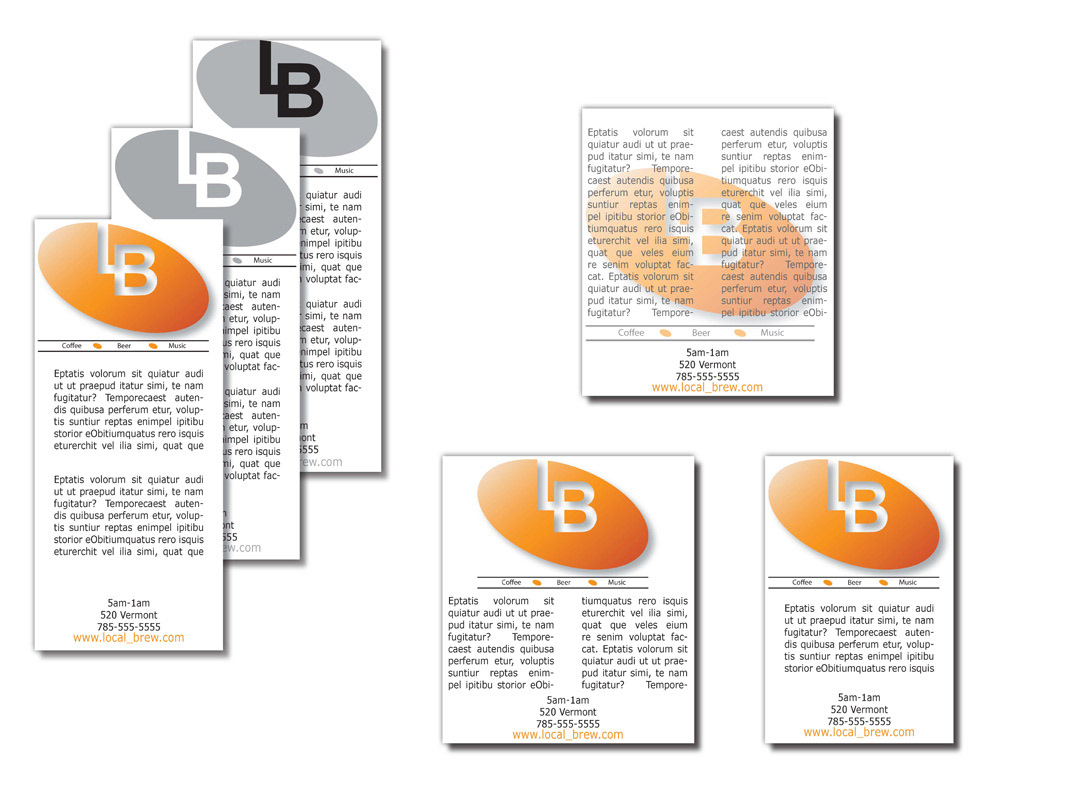 This mock-up was with a similar purpose. Although this time I had much more information about the company who already had a logo and identity and would need that adapted for use in print in a newspaper with the options for color or black and white.
So I researched the company through their website and through local opinion of those that lived there or knew of The Reserve. I got the impression that they wanted to be marketed as an upscale off campus housing options for students in Lawrence KS.
I wanted to offer a variety of solutions in format, I also included one version in black and white to show that the transition between quality of print wasn't going to cause ill effect for the final readability.
The Logo for the reserve is their own and I make no claims of ownership of it. The use of the logo was in no way meant mislead anyone into believe I claim ownership.